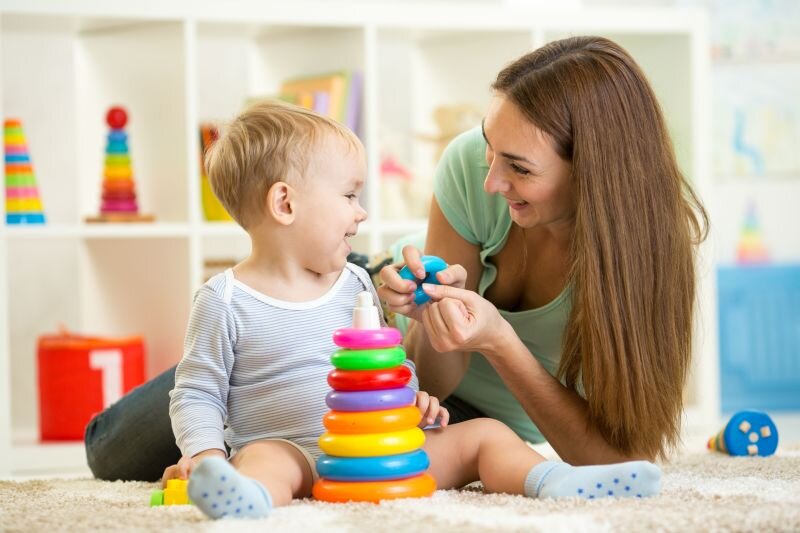 University arranges babysitters
Babysitter exchange provides help in the search for childcare
2.11.2021 | DIT Public Relations
Parents looking for childcare can now contact the babysitter exchange at the Deggendorf Institute of Technology (DIT). It provides experienced babysitters to families in need of childcare.
The babysitter exchange acts as an intermediary platform between students who like to look after children and already have experience and parents who are looking for a babysitter. The DIT's Family Affairs department puts babysitters and parents in touch with each other, who then make arrangements completely independently of the university. The aim of the babysitter exchange is to offer families a complementary service when looking after their children.
Previous experiences with the babysitter exchange have been positive throughout, as Jana Schmid confirms. She is a mother of two children and has been using this offer for several semesters. "The children are super enthusiastic about our babysitter. She has played with them, collected craft materials during a walk in the forest and made things with them. With the big daughter, she baked an extra recipe. That was an experience, of course," says Schmid.
The babysitter exchange is merely a placement platform. For this reason, the university accepts no liability whatsoever.
Bild (©Oksana Kuzmina - stock.adobe.com): The university's babysitter exchange places experienced students with families in need of care.