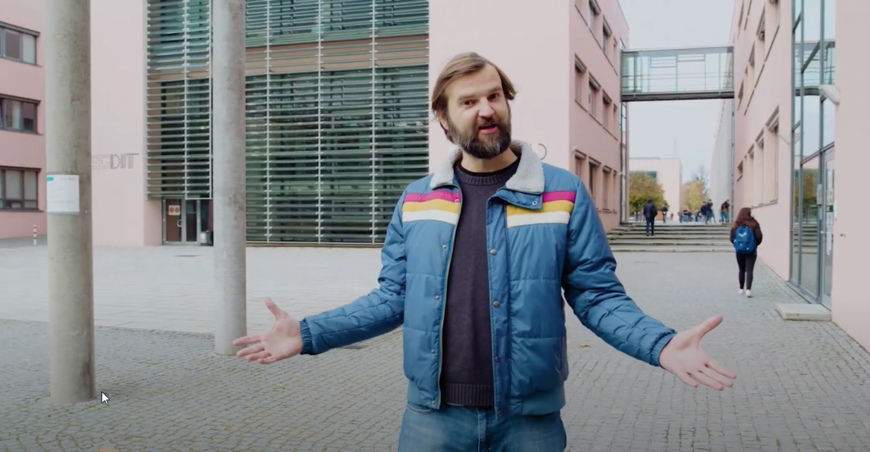 Alumni work holds a treasure
Staying in touch after graduation
7.12.2021 | DIT Public Relations
Only a third of all Bavarian universities have permanent staff to handle their alumni work. While some colleges and universities continue to cut back on this, the aftercare of former students at the Deggendorf Institute of Technology (DIT) is very much supported by the university management. On Wednesday, 1 December 2021, the State Minister for Science and the Arts, Bernd Sibler, joined the virtual Bavarian regional group meeting of the umbrella organisation for alumni work alumni-clubs.net (acn) for 30 minutes. He took the opportunity to discuss the importance of alumni work with the speakers present.
During the online discussion, Minister of Science Bernd Sibler emphasised: "The knowledge and experience of our 'alumni' are a great treasure for the Bavarian universities, of which we are proud." The alumni work makes this treasure visible and practically usable for the current students as well as for the universities. And the graduates themselves would also benefit from networking with each other. Sibler continues: "In the new Higher Education Innovation Act, we will expand the individual scope of the universities. This will also open up new opportunities and perspectives for alumni work." The new law will expand the possibilities for universities to cooperate with external partners and networks. It also provides the framework conditions for business start-ups and participations. In addition, universities will be able to make infrastructure facilities such as laboratories or equipment available to their graduates for start-up purposes for a certain period of time beyond their studies. This creates new opportunities for networking and cooperation between universities and alumni.
For Ulrike Sauckel, Alumni Officer at DIT, the appreciation from the Ministry is an important step towards establishing alumni work at all Bavarian universities. Sauckel is also the Bavarian regional group spokesperson for the umbrella organisation alumni-clubs.net. In Deggendorf, she says, it works very well that graduates stay in touch with the university after they graduate. In Deggendorf, sustainable alumni work has been carried out for 16 years by the central institution DIT-Alumni, supported by the AlumniNet association, which can count over 1,000 members in its 20th year. The university association offers job application training, seminars for executives and business trips.
Link to the image film of the association: alumninet.th-deg.de/?page_id=4377&lang=de
Bild (DIT): The DIT Alumni Association celebrated its 20th anniversary with its own image film.