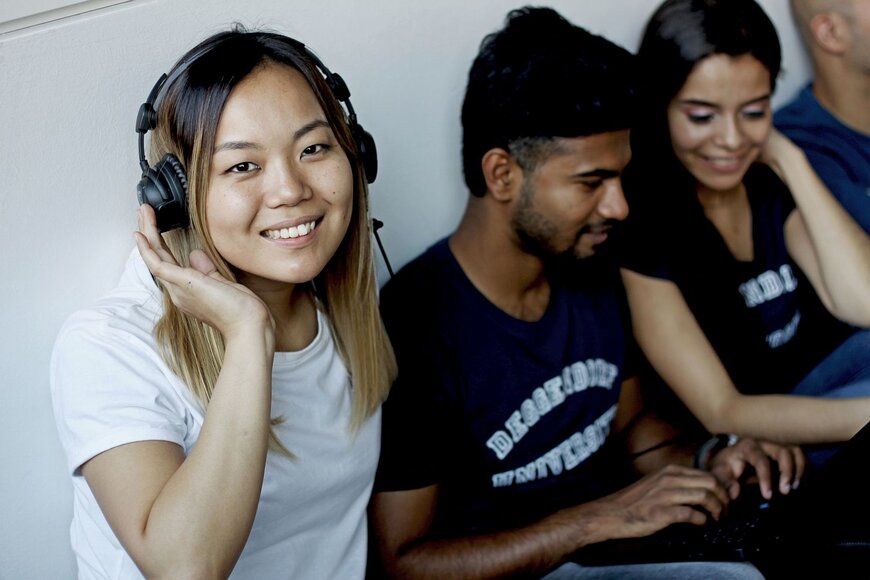 One intensive week
One intensive week - Language courses at DIT
21.2.2022 | DIT Public Relations
"Every new language is like an open window" is how Frank Harris (1856-1931) once described the magic of foreign languages. Anyone who knows one or more foreign languages can only agree with this. Those who want to brush up their knowledge or immerse themselves in a new language have the opportunity to do so at the Deggendorf Institute of Technology (DIT). Intensive language courses will be held from Wednesday, 2 March to Wednesday, 9 March. The courses are aimed at beginners and advanced learners and are also open to university external students.
Whether Spanish, Italian, French or English: the Deggendorf Institute of Technology offers courses for many languages at different levels. All teaching takes place virtually via Zoom or MS Teams. Only the exam on 9 March is held in person at the Deggendorf campus. There are no classes on weekends. The course fee for pupils, trainees and students (also from other colleges and universities) is 39 euros, for all other language enthusiasts 120 euros. Upon completion, participants receive a certificate confirming the level they have attained. Interested parties can find the exact course programme and all other important information at: www.th-deg.de/intensivsprachkurse. Registration is possible through the DIT Language Centre: sprachenzentrum@th-deg.de.
Bild (DIT): The intensive language courses start on 2 March at the Deggendorf Institute of Technology. They are also open to external interested parties.