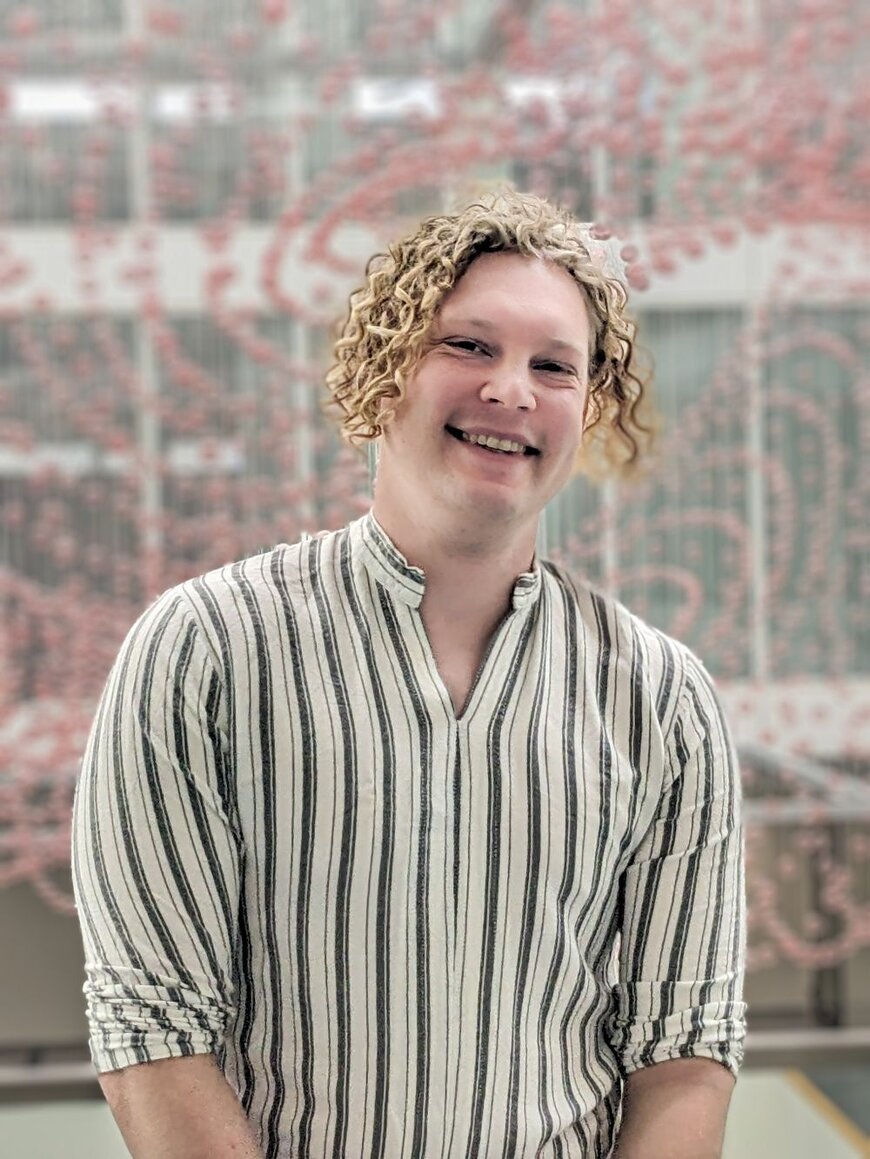 Anton Fink science prize awarded
€10,000 for quality study on biomedical AI imaging
6.3.2023 |
At the end of 2022, the Deggendorf Institute of Technology (DIT) announced the "Anton Fink Science Prize for Artificial Intelligence (AI)" for the second time. Now the prize winner has been announced. It is Tim Rädsch from the Department of Intelligent Medical Systems (IMSY) at the German Cancer Research Center (DKFZ) who convinced the jury the most. He now receives the prize money of €10,000 for his research.
18 AI research teams from Germany and Austria had applied for the Fink AI Prize and did not make it easy for the jury around DIT professors Dr Patrick Glauner and Dr Heribert Popp. In the end, doctoral student Tim Rädsch from the DKFZ in Heidelberg won the race. "Mr Rädsch's thesis was written during his Master's degree at the Karlsruhe Institute of Technology (KIT) in cooperation with the DKFZ. It was particularly convincing and we therefore decided to award him the main prize," reports Glauner. In his submission, Rädsch presented the first systematic study on annotation instructions in biomedical imaging. He was able to show that the quality of the guidance is crucial for the quality of data sets, which form the foundation for AI algorithms. "A resulting scientific paper on this topic was also recently published in the internationally renowned journal Nature Machine Intelligence" Glauner underlines the high quality of the work.
The jury was completed by the former Bavarian Minister of Science Bernd Sibler, DIT President Prof. Dr. Peter Sperber, Prof. Dr. Markus Mayer, FH Professor DI Dr. Stefan Huber from Austria, Assoc. Prof. Ivo Bukovsky, Ph.D. from the Czech Republic and the founder Anton Fink. It also decided to award a young talent prize of €1,000 for the best thesis submitted. Here, the submission of Tri-Thien Nguyen, MD, prevailed. He works as an assistant physician at the Institute of Radiology and Neuroradiology at Klinikum Fürth and at the same time completed a Master's degree in medical technology at Friedrich Alexander University Erlangen-Nuremberg. In his master's thesis, he had implemented an innovative AI-based approach for the detection of an arterial occlusion of the thigh by magnetic resonance angiography.
The donor of the prize, Anton Fink, a pharmacist from Deggendorf, has been associated with the DIT for many years. "With the AI Prize, I would like to make a contribution to strengthening teaching, research and development," says Fink. The award ceremony will take place at DIT on the morning of 11 May 2023, together with several AI expert lectures.
More information on the DIT's AI Prize can be found at www.th-deg.de/ai-prize. If you have any questions, please contact Prof. Glauner directly at patrick.glauner@th-deg.de or +49 991 3615 453.
Bild (Tim Rädsch): The winner of the AI Prize: Tim Rädsch from the German Cancer Research Institute.