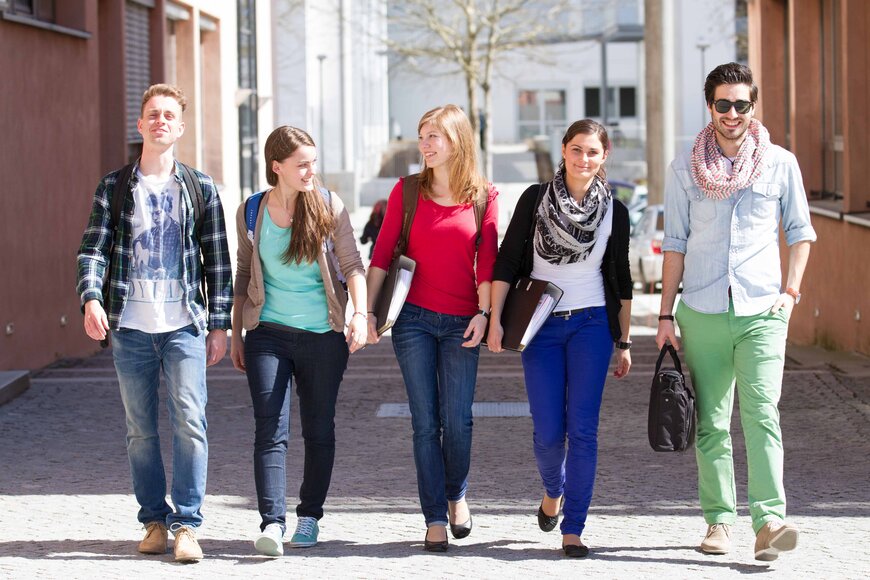 Dual Speeddating Bavaria
Information on dual studies and first contact with companies
20.10.2021 | DIT Public Relations
15-minute talks with companies, presentation on dual studies and reports on experience – this is the motto of the Dual Speeddating Bavaria, at which the Deggendorf Institute of Technology (DIT) is also represented as one of a total of nine universities in Bavaria. The event is organised by hochschule dual – Bavaria's network for dual studies. Pupils and prospective students can take part and find out more online between 25 October and 19 November 2021.
The virtual speed dating offers pupils of the 11th and 12th grade, as well as first-year students the opportunity to get in touch with DIT and its partner companies. Eleven practical partners at DIT – including Micro-Epsilon, Zollner, Berger Bau and Continental – will be present and will offer individual short talks about the combined study programme and studies with in-depth practical experience. Registration for a speed date is possible from 25 October via an online portal and will be supplemented by lectures from the universities in the afternoon. In the lecture "Dual ans Ziel! - your opportunities at the DIT" on 25 October from 5 to 6 pm, DIT will introduce itself and draw attention to the wide range of dual study programmes in the fields of business, technology, information technology and health. Speed dates with DIT and the companies will then take place between 8 and 19 November by appointment via video chat or telephone call. The entire programme is free of charge and is intended as a first point of contact on the subject of dual studies. Registration is possible via the following link: www.duales-speeddating-bayern.de.
Bild (DIT): Finding the right practice partner. The Deggendorf Institute of Technology and hochschule dual provide information on dual studies.