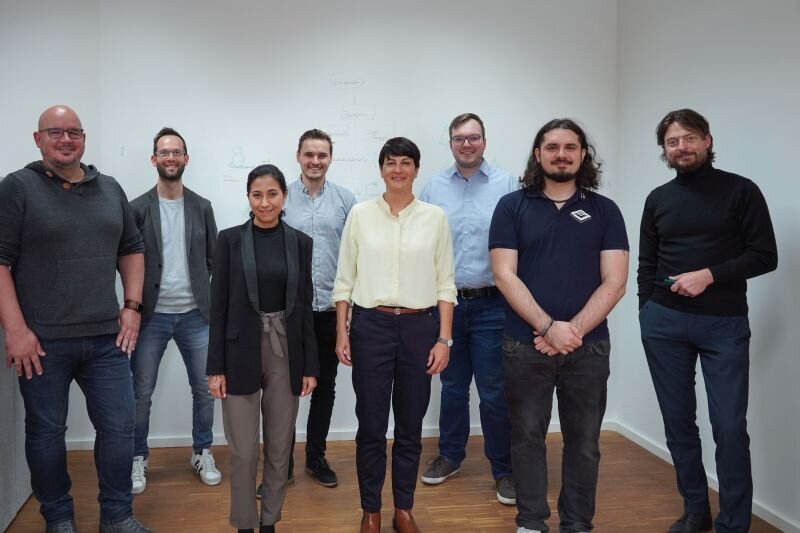 National Education Platforms Initiative
Digital wallet for exam services - Deggendorf Institute of Technology prevails with funding project
11.11.2021 | DIT Public Relations
The Deggendorf Institute of Technology (DIT) has successfully applied to participate in the "National Education Platforms Initiative" of the Federal Ministry of Education and Research. In the higher education landscape, there are a large number of higher education information systems for the storage and processing of services and teaching content. However, these are structured very differently and, in addition, documents are currently sent and approved in paper form in time-consuming administrative processes. DIT wants to remedy this situation. A platform that can be used throughout Germany is to be created that digitally stores and recognises educational achievements. The first concept phase for the development of a prototype began in October.
If a student changes degree programmes or wants to pursue a Master's degree after completing his or her Bachelor's degree, his or her previous achievements are important for recognition or admission to a degree programme. Manually managing the documents, however, is very time-consuming and expensive. The idea of the DIT project is to create digital and forgery-proof alternatives for this process, which will ideally be used throughout Germany. This should create more transparency and permeability in the education system. "If this works, navigating through the digital recognition jungle will be much easier," says Prof. Dr Wolfgang Dorner. He is part of the project team as director with his Institute for Applied Computer Science, as is the IT Centre with director Prof. Helena Liebelt and operational director Andreas Englmeier, as well as the Communication & Marketing department headed by Martina Heim. In the first phase, the university's IT centre will use blockchain technologies to develop a digital wallet. The user's educational data is stored in it. The DIT's website team is providing a user-friendly interface for the planned platform. "Imagine having all your degrees, exams, grades that you have achieved in your life stored in one central secure place. No matter where you apply across Germany, your digital wallet is checked, e.g. by another university, and the appropriate modules are simply recognised," Dorner explains. He cites the EDV-Fachschule in Plattling as a regional example: "We already recognise achievements of the EDV-Fachschule Plattling for a computer science degree, which should be simple, automated and not involve a lot of paperwork and administration."
After the first project phase of a total of five months, expert reviewers will examine the nationwide ideas and release the concepts and strategies deemed worthy of funding for a two-year implementation phase.
Bild (DIT): (from left) Alexander Wüst, Philipp Achatz, Solange Coronel-Chavez, Andreas Englmeier, Martina Heim, Philipp Gläßer, Patrick Fuchs, Prof. Dr. Wolfgang Dorner