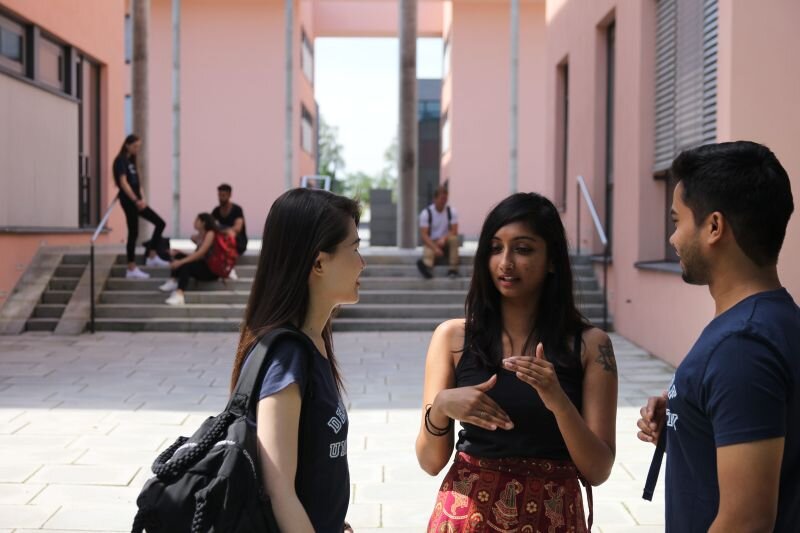 International University Ranking
DIT entrepreneurial and open-minded
16.6.2020 | DIT Press Office
Deggendorf Institute of Technology' impact is impressive at the newly introduced WURI (Worlds Universities with Real Impact) ranking, especially in the categories "Entrepreneurial Spirit" (Rank 8, worldwide) and "Student Mobility and Openness" (Rank 26, worldwide). DIT has achieved rank 43 in overall placings and is therefore within the top 50 most innovative universities worldwide, only beaten by the world's most well-known universities such as Princeton, Berkeley, University of Tokyo, Stanford, Harvard or the MIT.
The WURI ranking is a new system, which evaluates universities' innovation and sustainable values. Four criteria are in use for the evaluation.
Firstly, practical industrial success is valued, not the amount of scientific publications. Secondly, start-ups initiated by the universities, not entries of graduates into the working market, are important. Thirdly, social responsibility, ethical standards and integrity have a higher place in the ranking than the sole focus on pure knowledge and material success. Finally, mobility of students and the intellectual and academic cooperation across borders is taken into consideration.
DIT could score in all criteria. DIT president Prof. Peter Sperber stated, "Of course, this ranking doesn't replace the traditional ratings, which rely especially on research performance and the classic methods of knowledge transfer." But it's a very important addition. Especially in worldwide times of crises and global discussions about equality and discrimination. "Entrepreneurship and open-mindedness are very important criteria for young people. We're on the right track," Sperber adds.
Bild (DIT): DIT is seen as open-minded in the world.