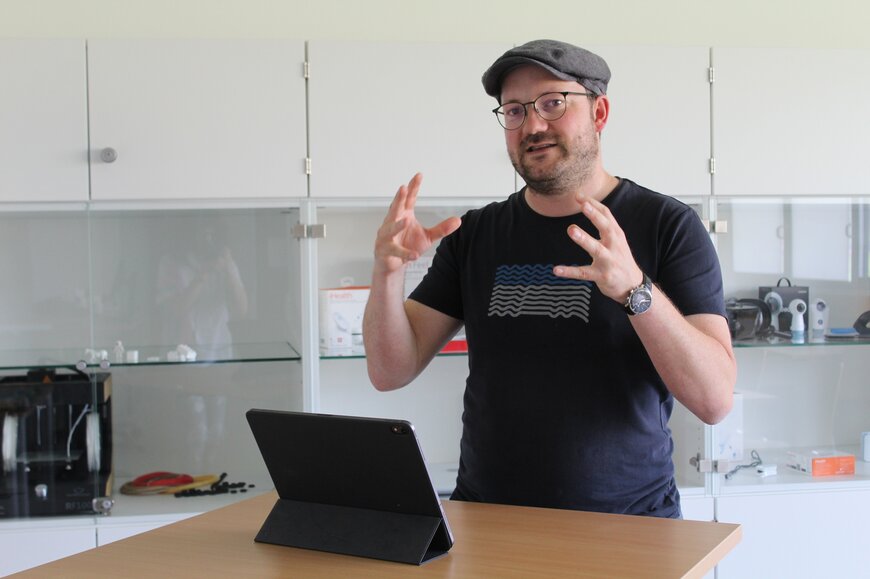 Adult University: Digitalisation in Healthcare
Adult University is back: Digitalisation in Health Care
27.4.2022 | DIT Public Relations
After the excellent start of the Adult University at the European Campus Rottal-Inn (ECRI) last year, lectures for inquisitive adults will again be offered at the campus this year. The first lecture of the series will take place on Thursday, 5 May from 5 pm. The topic will then be digitalisation in health care.
Digitalisation is currently a megatrend that no one can ignore. Whether professionally nor privately, it follows us everywhere and all the time. No wonder that it is also making its way into healthcare. At first, this may seem suspicious to many, but digitalisation in healthcare offers enormous opportunities, especially in rural areas. For example, if the emergency doctor has to travel from one end of the county to the other in the event of a cardiac arrhythmia, vital minutes are lost for the patient. In this case, a drone can provide relief. Thanks to digitalisation, it can then bring a defibrillator, for example, and help can be provided quicker. The megatrend is also being used for chronic wounds. Mixed reality glasses are already being used for wound monitoring.
Prof. Dr. Thomas Spittler will share these examples and much more with the participants at the adult university. The expert from the field of health informatics will present the current state of developments, go into examples and also know how concretely digital healthcare can be improved in the district of Rottal-Inn with the help of the "med4PAN" project.
The lecture of the adult university will take place on Thursday, 5 May from 5 pm in the ECRI lecture room EC.B 007. Pre-registration is necessary and can be done by contacting Andrea Ebertseder at +49 991 3615 8863 or via email to andrea.ebertseder@th-deg.de. Wearing a mask is still compulsory on campus.
Bild (DIT/ECRI): The Adult University with Prof. Dr. Thomas Spittler is all about digitalisation in healthcare.