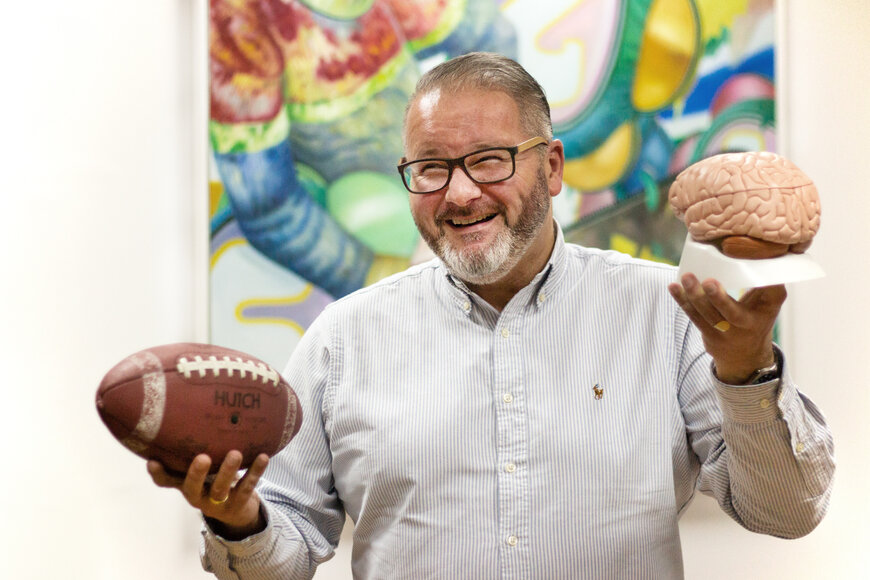 Finalist at the Triple-E-Award
DIT Professor Schmieder in international focus
31.5.2022 | DIT Public Relations
Big honour for Prof Peter Schmieder, head of the Bavarian Innovation Transformation Centre (BITZ) Oberschneiding. The professor of the Deggendorf Institute of Technology (DIT) is one of five finalists in the category "Male Entrepreneurial Leader of the Year" at the international "Triple-E-Award". The final decision and award ceremony will take place on 28 June in Florence.
The three "E"s of the award stand for Entrepreneurship, Engagement and Education. The prize is awarded to individuals and universities who, in addition to teaching and research, are particularly committed to their so-called third mission. That is, the transfer of knowledge and technology to society and the economy. For example, also in the form of promoting start-ups, as is done with great verve in Oberschneiding.
On the one hand, the Triple E Award pays respect for achievements. On the other hand, the attention generated is intended to further promote the corresponding change at colleges and universities in Europe. The decisive factor for Prof. Schmieder's nomination was his success with the Silicon Valley Programme at DIT. The jury's statement reads: "Prof. Peter Schmieder has demonstrated his outstanding leadership qualities over a period of more than ten years through the creation, development and advancement of DIT's Silicon Valley Venture Development Program. The programme enhances the entrepreneurial potential of regional business and management teams through a science-based, continuous and guided process. As an excellent networker, he brings together the best of both worlds: German ingenuity and Silicon Valley mindset."
Peter Schmieder is very pleased about his nomination: "Being among the five finalists proves that we are on the right track with our Silicon Valley School." Especially with the team at BITZ, which will be strengthened in spring 2022, much more can be achieved for German entrepreneurship and the regional economy in the future. Not only Schmieder, but the entire team in Oberschneiding is eager to do so. Schmieder has already received several national and international awards for his excellent teaching.
Bild (DIT): Looking forward to the final of the Triple-E-Award: Prof. Peter Schmieder.