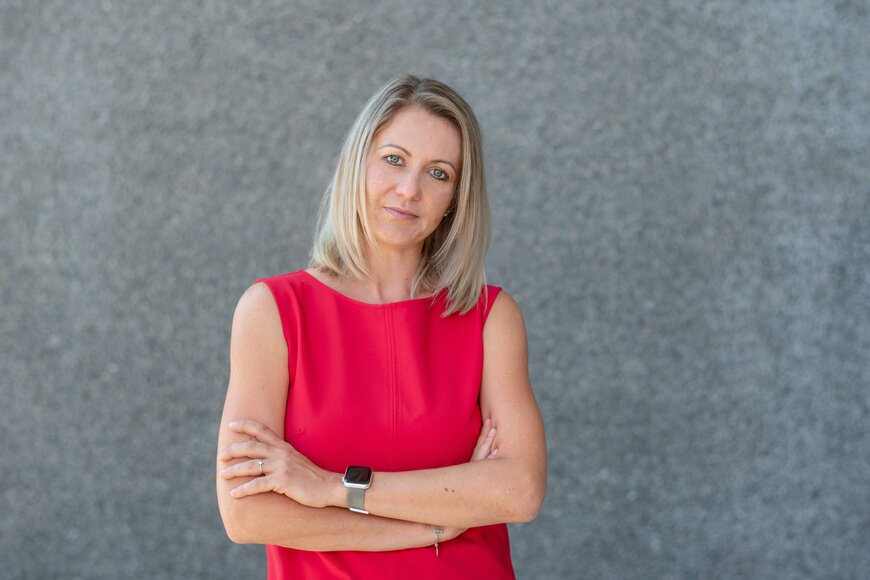 Desired funding
Funding for research on black skin cancer goes to Deggendorf
14.7.2022 | DIT Public Relations
The Deggendorf Institute of Technology (DIT) has succeeded in acquiring funding from the German Research Foundation (DFG) for basic research in black skin cancer. Prof Dr Melanie Kappelmann-Fenzl is researching the molecular basis of black skin cancer. She is particularly interested in deciphering the misdirected activation in tumours, i.e. why a birthmark changes pathologically. In the future, individualised diagnostics and therapy for those affected could be derived from this.
Personalised medicine and highly innovative therapy approaches have been finding their way into the treatment of cancer for years. Intensive, interdisciplinary basic research is necessary for this. It should uncover what happens in the tumor cells and reveal the complex interrelationships in ever greater detail. That is what Melanie Kappelmann-Fenzl is doing with the help of bioinformatic data. Thanks to the German Research Foundation, she will be able to strengthen her team over the next three years and has found a cooperation in the Friedrich-Alexander University of Erlangen-Nuremberg. Kappelmann-Fenzl's vision is clear: "This basic research, which is now also being funded in Deggendorf, will hopefully create a better understanding and perhaps reveal approaches for individualised diagnostics and therapy, which, among other things, can have a corresponding effect on healthcare in the region as part of the Medical Campus in Lower Bavaria." With the help of the funding provided by the DFG, academic training at DIT can also be deepened in this direction. A doctoral position in bioinformatics is expected to be available for this purpose at the end of 2022. Melanie Kappelmann-Fenzl has already been working on the training of data analysts as part of the Master's programme in Life Science Informatics since 2019.
Bild (DIT): Molecular biologist Prof Dr Kappelmann-Fenzl has received one of the coveted grants from the German Research Foundation for a project at the Deggendorf Institute of Technology.