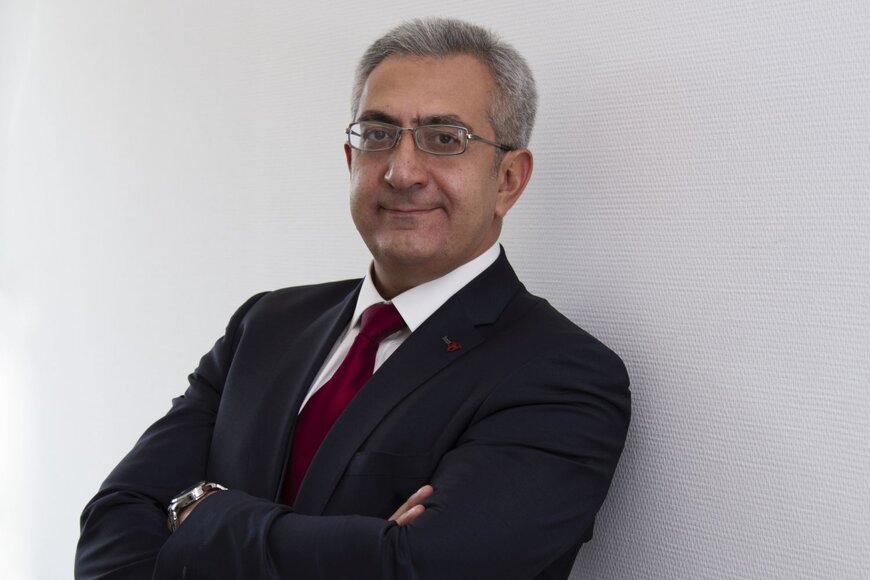 DigiHealthDay22: extension of deadline for call of abstracts
Run-up to the DigiHealthDay22 and extension of deadline for call of abstracts
23.8.2022 | DIT Public Relations
On 11 November the DigiHealthDay (DHD) will take place for the third time. The international scientific symposium will be preceeded by two more workshops and an Erasmus+ blended intensive programme on artificial intelligence in healthcare. Registration to all events of the DHD22 series is still open. In addition, the submission deadline for scientific papers will be extended until 1 October.
The European Campus Rottal-Inn (ECRI) of the Deggendorf Institute of Technology (DIT) hosts the DHD for the third time, this year as a hybrid event (on-site and live stream). In the run up to the main event on 11 November, there will be two more workshops in October on relevant topics of Digital Health. Participation in the virtual workshops is free and registration is open on the official website: www.th-deg.de/digihealthday
Preceeding the main event, there will be an Erasmus+ blended intensive programme from 7 to 11 November. The programme titled "Explainable and Ethical AI in Healthcare" is funded by the European Union under the Erasmus+ programme and will be hosted by DIT-ECRI, University of Agder (Norway), Aalborg University (Denmark) and Luleå Technical University (Sweden). People interested in participating in the programme can register by sending an e-mail to info.digihealth@th-deg.de, including name, affiliation / position, and study programmes (for students) until 1 October.
Researchers and scientific staff can also contribute to the DHD22 by submitting scientific papers in the field of Digital Health to the committee. Scientific contributions will be published jointly in DIT's Journal of Applied Interdisciplinary Research (JAIR) and the Ukrainian Journal of Medical Informatics and Engineering, to support the Ukrainian colleagues in the field of Digital Health research. In addition to that there is an extraordinary chance for students to win a cash price for their R&D project, including the thesis work on Digital Health topics. The deadline for both submissions, the scientific papers and the student projects, will be extended until 1 October. Information on submissions and criteria can be found on the official website: www.th-deg.de/digihealthday
The main DHD22 event on 11 November includes plenaries, scientific and student sessions, a special EFMI Session, and a panel discussion. The international scientific symposium features Prof. Dipak Kalra (UK), Prof. Bernd Blobel (Germany), Prof. Rajendra Gupta (India), Prof. Sarah Wamala Andersson (Sweden), Prof. Louise Pape-Haugaard (Denmark), Prof. Martin Gerdes (Norway) and other world-renowned speakers.
The DHD22 series is hosted by DIT-ECRI in cooperation with its sponsors and partners: Bavarian State Ministry of Health and Care (Stmgp), Healthcare Information and Management Systems Society (HIMSS), International Society for Telemedicine & eHealth (ISfTeH), International Medical Informatics Association (IMIA), European Federation for Medical Informatics (EFMI), German Society of Digital Medicine e.V. (DGDM), German Telemedicine Society (DGTelemed), Bavarian Telemedinice Alliance (BTA), Armenian Association of Digital Health (AADH), City of Pfarrkirchen, Russian-Armenian University (RAU), People's Friendship University of Russia (RUDN), National Healthcare University of Ukraine (NHU), and DigitalHealthNews.eu (the media partner).
Bild (ECRI / DIT): Prof. Dr. Georgi Chaltikyan, Organising Committee Chair, is looking forward to the DHD22 and many participants.