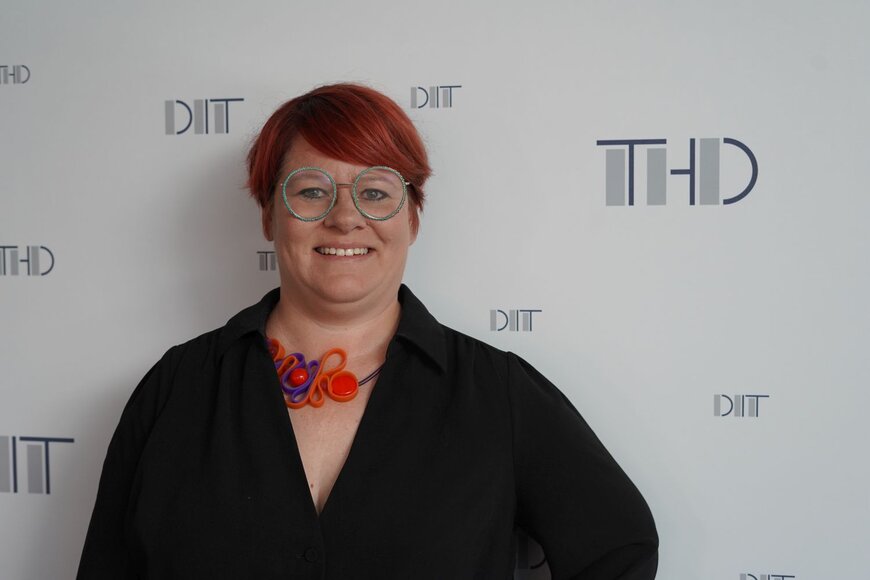 Newly appointed professor
Microbiologist with international expertise: Dr. Sabine Dittrich newly appointed professor at DIT
25.8.2022 | DIT Public Relations
The Deggendorf Institute of Technology (DIT) has been able to attract a first-class appointment for the professorship of "Global Public Health". Dr. Sabine Dittrich has held the position at the European Campus Rottal-Inn (ECRI) in Pfarrkirchen since 1 August. Her students in the Master's programme Global Public Health can look forward to a lecturer with worldwide experience in public health.

Colourful and curious - that is simply Prof. Dr. Sabine Dittrich's motto. "From my red hair to my stories from all over the world - colourful, curious, yet determined and assertive. That probably describes me best," Dittrich says about herself. Her curiosity and hard work have taken as far as Singapore, England, the Netherlands, Laos and Switzerland. After almost 20 years abroad, the native of Augsburg is now returning to Bavaria. In her luggage: a lot of experience in terms of health care and research. Her area of expertise relates to how pathogens are detected, diagnosed and communicated in the health system. Her work in Laos and Geneva had the greatest impact on the microbiologist. In Asia, she researched and practised at the country's largest state hospital; in Geneva, she sat as an expert at the round table to help make global health decisions. She knows the systems inside and out. Sabine Dittrich has worked with the world's top infectious disease researchers, held positions at the EU and the Tropical Institute in Berlin, and maintains close ties with the University of Oxford. She now wants to bring her expertise, experience and networks to DIT. "I am looking forward to meeting the students and working with them on how to build better health systems. It will be great to educate this next generation to ensure that all people around the world have access to good healthcare including new technologies," says the newly appointed professor. At DIT, the combination of international orientation and a pragmatic and innovative environment appeal to her. Her students can expect practical examples and interactions with colleagues in international organisations as well as many discussions from her. After all, Dr Sabine Dittrich knows that only those who are open to new opinions and data can follow scientifically sound paths. Until the students return to the university in early October, the new professor and her dog are busy settling in and getting used to the local dialect.
Bild (ECRI / DIT): Prof. Dr Sabine Dittrich researches and teaches "Global Public Health" at ECRI.