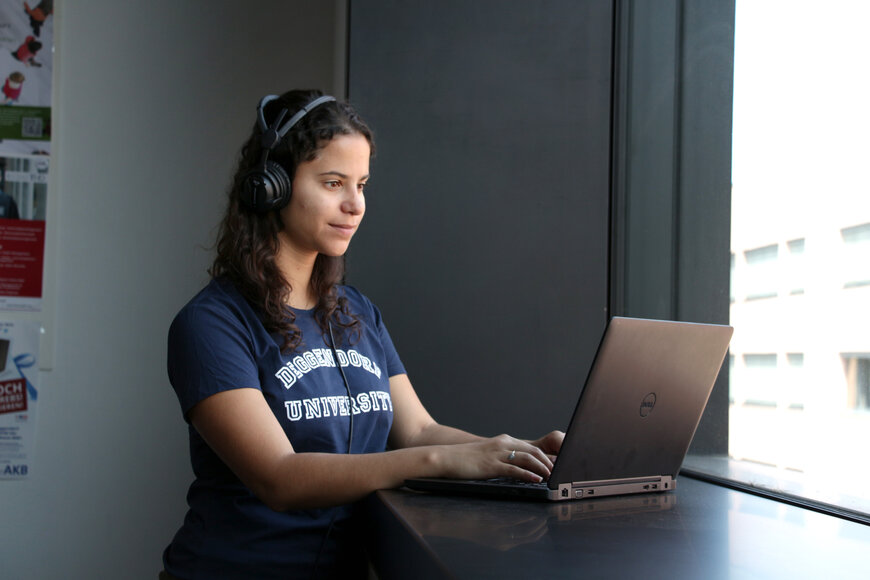 Preparatory courses 2022
Starting your studies in October 2022? Register now for preparatory courses!
29.8.2022 | DIT Public Relations
In September, preparatory courses for first-year students will begin at the Deggendorf Institute of Technology (DIT). First-semester students can refresh their knowledge in basic subjects with this course offer. Registration is still possible.

The preparatory courses are offered in subjects such as accounting, mathematics, physics or computer science. The course "Studying with Success" provides prospective students with practical tips on how to organise their daily study routine, how to prepare for exams on an ongoing basis and how to work scientifically. The complete range of courses can be viewed on the internet at www.th-deg.de/en/study-with-us/prep-courses. Students can also register directly online. Questions about the courses can be answered by the Career Service via e-mail at vorbereitungs-kurse@th-deg.de or by phone at +49 991 3615 223.
Bild (DIT): Perfectly prepared for your studies with the preliminary courses at the Deggendorf Institute of Technology.