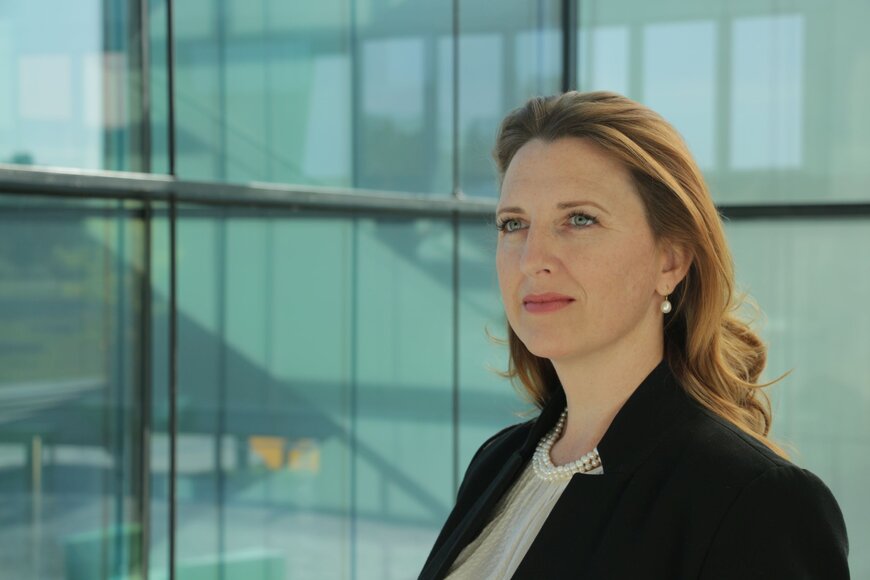 UNICUM "Professor of the Year"
DIT Professor Liebelt in second place
16.11.2022 | DIT Public Relations
The UNICUM Foundation has announced this year's winners of the "Professor of the Year" competition. The Deggendorf Institute of Technology (DIT) is proud to announce that Prof. Dr. Helena Liebelt has won second place in the category "Engineering/Computer Science". Prof. Dr. Liebelt is head of the IT Centre and responsible for the HPC & Quantum Computing and Data Center Management degree programmes. First place went to Prof. Dr.-Ing. Dirk Sauer from Osnabrück University of Applied Sciences and third place to Prof. Dr. Jens Liebehenschel, Frankfurt University of Applied Sciences.
"Professor of the Year" honours professors who support their students in a special way in preparing them for their careers and who act as career pathfinders throughout Germany, it is not the lectures but the overall commitment of the candidate(s) that is honoured. The corona-induced closure of universities has created major barriers between teachers and studients, employers and career entrants. Consultation hours, internships, job fairs, exchange of experiences - all this could only take place virtually at best.
Liebelt has understood how to take on this pandemic as a special challenge and remain accessible to her students. Sven Kufner, 2nd executive of the Student Convention at the DIT, comments as follows: "Professor Liebelt supports us students in every way. In addition to practical presentations on current topics such as High Performance Computing, she regularly enlists personalities from business and research to introduce us to topics related to computer science from a wide variety of perspectives." The IT professor is also committed to the professional development of her students. For example, she arranges interesting internships with companies, provides support in choosing topics for Bachelor's theses and also goes above and beyond the call of duty to find employment after graduation.
"To belong to this circle is a really great honour for me," Liebelt explains enthusiastically. But this is also a distinction for the entire DIT, she adds. "At the university, no stone was left unturned in finding digital solutions for teaching during the crisis," the IT professor continues. The design framework was large, and the expertise and creativity of the professors had free rein. Now it is a matter of further combining, expanding and optimising the best of both worlds, analogue and digital.
Master's student Yaknan Gambo also appreciates his professor: "I have rarely met a teacher or manager who supports others professionally with so much fun and passion". In his view, Liebelt possesses the rare gift of bringing out the best in students and carrying them to success.
The award winners were chosen by an independent jury chaired by the former rector of the University of Duisburg-Essen, Prof. Dr. Ulrich Radtke.
Bild (DIT): DIT professor Dr Helena Liebelt was named the second best professor of engineering/IT in Germany by the UNICUM Foundation.