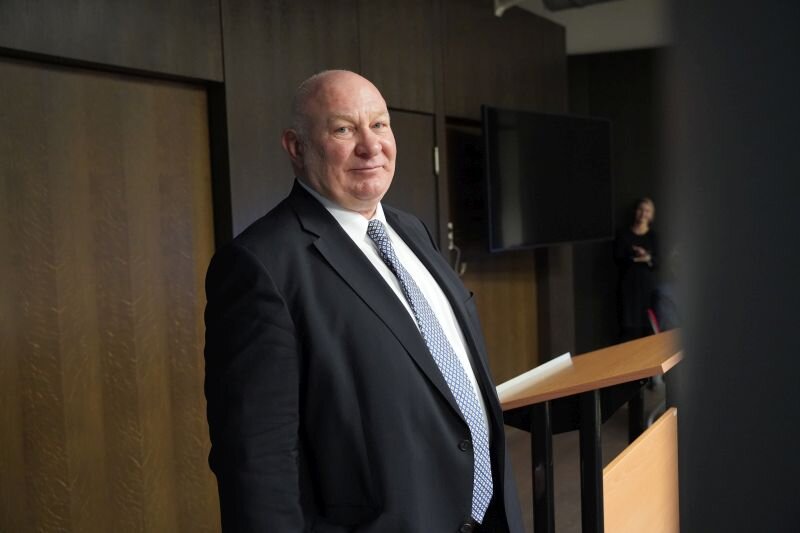 Presidential Election
Berg will be the new DIT President starting in the summer semester 2024
25.11.2022 | DIT Public Relations
On 24 November, the course was set at the Deggendorf Institute of Technology (DIT) for the time after President Prof. Dr. Peter Sperber. The University Council has now elected Professor Waldemar Berg, currently Vice President for Studies and Student Affairs, as the new DIT President. His term of office will begin on 15 March 2024.
Although President Sperber will still lead the university for around 16 months, the procedure for selecting his successor was already initiated and carried out this year. What may sound somewhat unusual is not. Birgit Augustin, Chancellor of the Deggendorf Institute of Technology University of Applied Sciences, explains: "We absolutely wanted to ensure in advance that the successor would be able to take over the position in time, especially with longer notice periods. We were also concerned to ensure sufficient training time."
With Berg, an internal candidate has now made it to the top. After a long selection day, Berg is relaxed and happy: "Of course I am happy to take over such a responsible position and I thank the election committee for the trust they have placed in me." President Sperber was also very satisfied with the outcome of the election: "Waldemar Berg and I have been working together for many years. I think it was a good choice for DIT, because the continuity of our work is thus assured." And that this work has obviously been excellent in recent years was indeed confirmed by all the other candidates in their own presentations.
A total of three candidates had entered the race. They all had 20 minutes to present themselves and their ideas for the Deggendorf Institute of Technology from 2024. Afterwards, they had to answer in-depth questions from the university council. At the end of the day, the university council, consisting of the ten elected members of the senate and ten other people from science, culture and business, had their say. Voting was by secret ballot with official ballot papers. Berg, who was confirmed as the winner in the very first ballot and accepted his election while still in the meeting room, will now be proposed to Markus Blume, State Minister for Science and the Arts, for appointment as the future DIT President, in accordance with the Bavarian Higher Education Act.
Bild (DIT): He will lead the fortunes of the Deggendorf Institute of Technology from March 2024: Prof. Waldemar Berg.