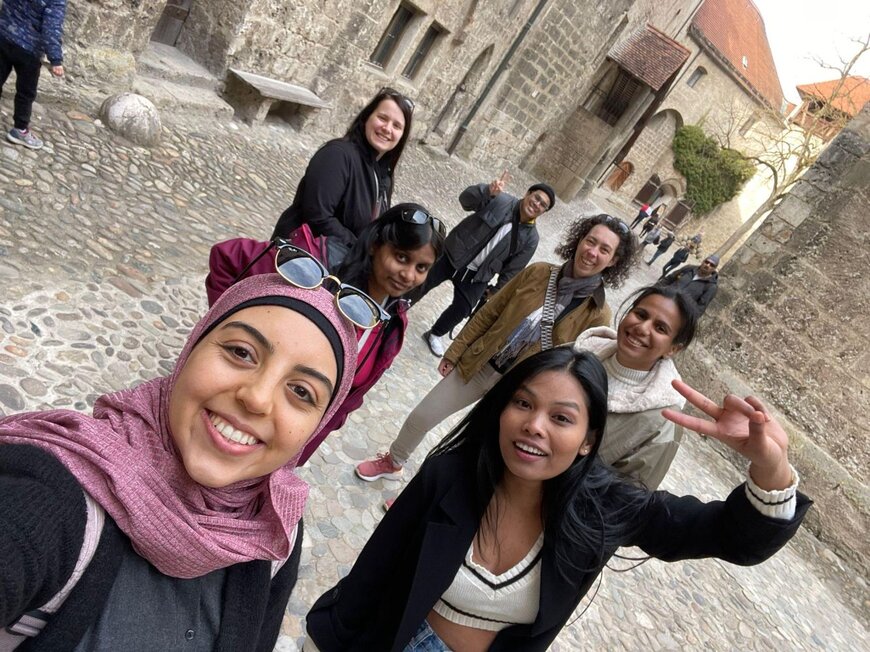 ECRI Host Family Programme starts again
ECRI Host Family Programme starts again
6.3.2023 | DIT Public Relations
The Host Family Programme of the European Campus Rottal-Inn (ECRI) of the Deggendorf Institute of Technology (DIT) will start again in the coming summer semester. Due to the corona years, the exchange between international students and the local population suffered. As a result, the Host Family Programme unfortunately "lost" some families. This makes the search for new hosts all the more urgent.
"Our Host Family Programme is definitely a successful story," says Andrea Ebertseder, the organiser of the programme in Pfarrkirchen. "The programme is enriching for everyone – for families as well as students," she adds. Of course, important ties have been cut through various lockdowns and the associated distance teaching, she says. That doesn't make it easy now that the university's students are gradually being drawn back to campus. "But I'm counting on the people here in Rottal-Inn and on their hospitality," Ebertseder continues. The desired and sought-after contact could happen in any conceivable form. For example, drinking coffee or cooking and eating together. A sightseeing tour in the immediate vicinity could also be a nice opportunity to get to know each other better. "In fact, the students in Pfarrkirchen bring a greater diversity, which the local people also find very pleasant," Ebertseder adds.
The students all have a room on site, so they are not looking for accommodation. It's simply about personal contact. They all speak English, and many also speak good German. If you would like to brush up on your language skills or enjoy exchanging ideas with young people, you can contact us at andrea.ebertseder@th-deg.de or give us a call at +49 991 3615 8863. By the way, there is no age limit for the programme. ECRI is looking forward to old and new contacts to families, couples or single people.
Bild (DIT / ECRI): Host families with "their" students on an excursion in Burghausen.