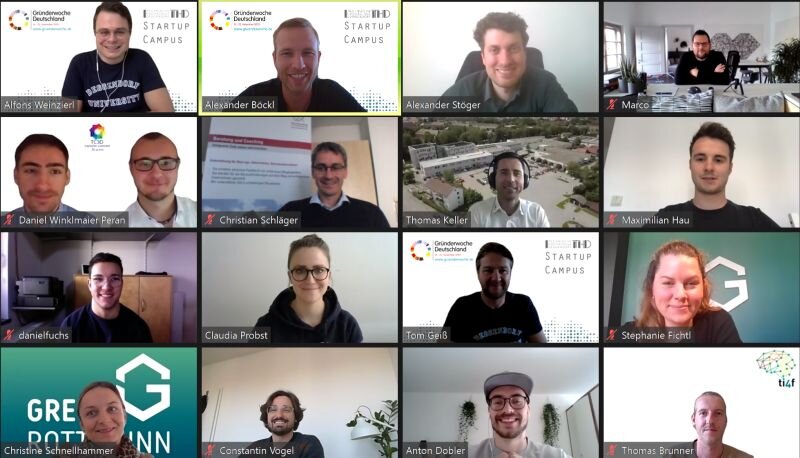 Start-up Week Germany 2020
The 5th DIT Founders' Day also attracted numerous interested people
24.11.2020 | THD-Pressestelle
The Deggendorf Institute of Technology (DIT) has been working for several years to ensure that great business ideas from students do not simply disappear into a drawer. Students who would like to set up their own business can rely on the university's Startup Campus team and a network that has grown considerably in the meantime. The university's central information event is the Start-up Day. This year, it took place on 18 November as a virtual event.
In several lectures more than 180 participants got to know the contact people of the university, the Hans Lindner Foundation, the Digitalisation Start-up Centre Lower Bavaria and the Digital Start-up Centre Rottal-Inn Freyung Grafenau. All of them offer their support and competence on the way to independence. Time for exchange and networking among students was also planned for the Founders' Day. Five start-ups presented their ideas and some of them were still looking for fellow entrepreneurs. At the end of the event there was still knowledge about brand management and the opportunity to ask questions in small groups.
Students who would like advice or would like to contact other start-ups can always contact the Startup Campus team. Prof Dr Thomas Geiß, Alfons Weinzierls and Alexander Böckl are available for initial contact via e-mail at startupcampus@th-deg.de.
Bild (DIT): This year, the participants of the 5th Founders' Day also only saw each other via video conference