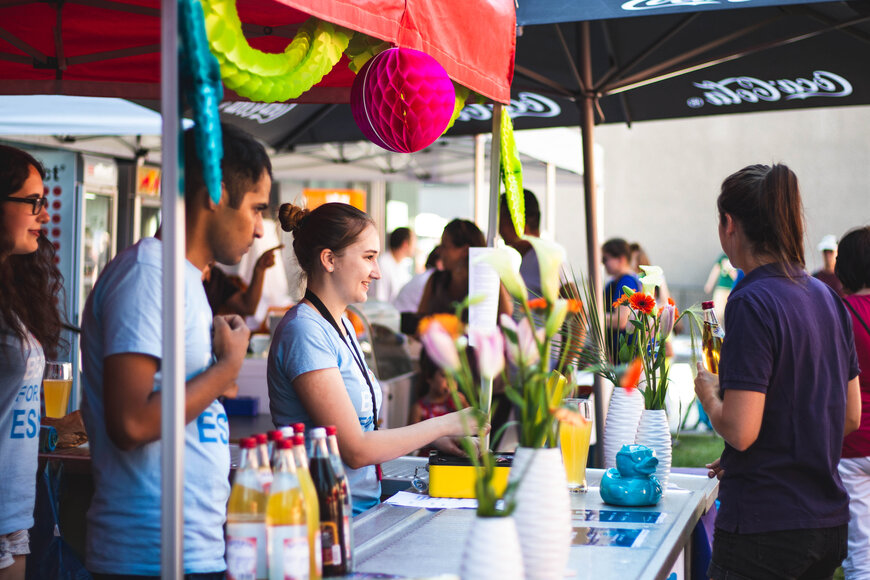 DIT organises Open Day
Save the Date: DIT's Open Day
21.4.2023 | DIT Public Relations
The Deggendorf Institute of Technology (DIT) is offering lots of excitement, insights, information, fun and entertainment at its Open Day. On Friday, 23 June, all interested parties are cordially invited to the campus of the university. From 1 to 11 pm there will be a varied programme for young and old, university staff, students and all those who want to become one, relatives, citizens from near and far and everyone who fancies an entertaining and relaxing day.
"It's a load off my mind that we can finally hold our Open Day again," confesses DIT President Prof. Dr. Peter Sperber, visibly and audibly relieved. Because there is nothing he likes better than seeing the campus full of people. "We are allowed to stir things up. After all, we now have over 8,000 students at DIT and are one of the largest employers in the region, which is saying something," adds Sperber. The open day gives anyone interested a look behind the scenes of the university, which is so important for Deggendorf Institute of Technology and the region. The DIT faculties and facilities offer countless activities, from lab tours, hands-on projects, lectures and information stands to games for young and old, everything is on the programme. "One afternoon is probably not even enough to discover and experience everything DIT has to offer on this day," organiser Theresa Kappl is sure. The extensive programme booklet will provide an overview and orientation. Everyone can choose according to their taste and interest. And of course there will be plenty of food and entertainment. Guests can enjoy the wonderful ambience on the modern campus right next to the Donaupark until late at night. Two beer gardens, food trucks from the region, live music and a light installation late at night - the anticipation of a beautiful summer day at DIT is rising.
Bild (DIT): Save the date: On 23 June, the Deggendorf Institute of Technology will hold its Open Day.