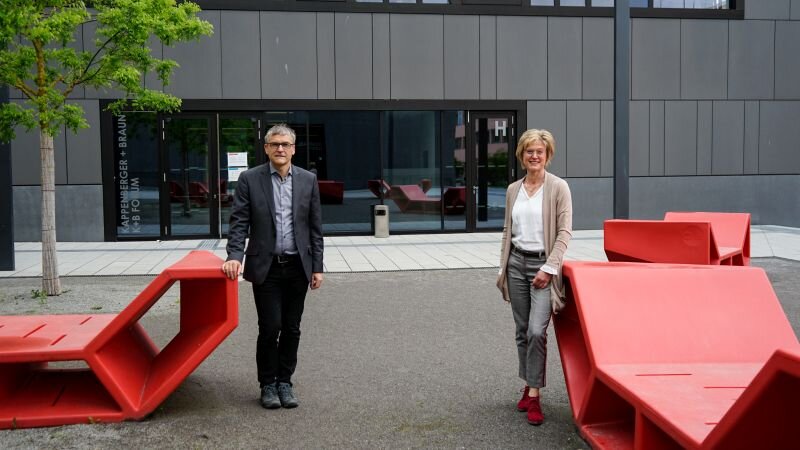 Career option: university professorship
DIT wants to become more visible as an employer
18.5.2021 |
Last year, the federal and state governments launched the "FH-Personal" programme, which provides financial support to selected universities of applied sciences (HAW) to recruit staff for teaching and research. 95 universities of applied sciences applied, 64 received the award. Among them is the Deggendorf Institute of Technology (DIT), which is now beginning to implement the measures to strengthen the career option of a university professorship.
Universities of Applied Sciences face tough competition in the search for young professors. Suitable applicants with the relevant professional experience are often attracted to work in companies in the private sector. Those interested in research tend to be drawn to universities. The DIT is also experiencing this. Although the overall balance is very positive, the university has been experiencing a downward trend in the number of suitable applicants for professorships for some time. For example, because the required practical experience is not given. Because few women submit applications. And the needed international applicants are missing. The federal-state project "FH-Personal" therefore came at the right time. Now the university can take various measures to fill the applicant gaps. As an employer, the university wants to become more visible in the future, especially for female and international young academics. If possible, professorial staff should grow out of the university's own ranks. A tandem programme for doctorates, post-doc positions and a certificate programme to accompany the doctorate are planned. In addition, the university wants to develop in an employee-friendly way so that the compatibility of research and teaching as well as career and family are an issue. Four million euros are available to the university from the federal and state governments to achieve the envisaged measures and goals by 2027 and thus continue the innovative growth course and expand the research strength of the DIT.
Bild (DIT): Vice-President Prof. Dr.-Ing. Andreas Grzemba and Vice-Chancellor Birgit Augustin head the steering committee of the ProForTHD project.